PEOPLE
Our grandfathers knew how to build things that stand the test of time. Cloacina believes in this type of craftsmanship and does not compromise on quality. We build the best package wastewater treatment plants on the market! To streamline production and ensure that level of quality, Cloacina created teams of supervisors and employees that work together on each project. From sweeping the shop floors to facility design and fabrication, every employee understands the importance of each task and how it affects their team and the final product. We look to our team leaders to ensure that, as a company, we can take pride in and stand behind every piece of equipment that leaves our production facility.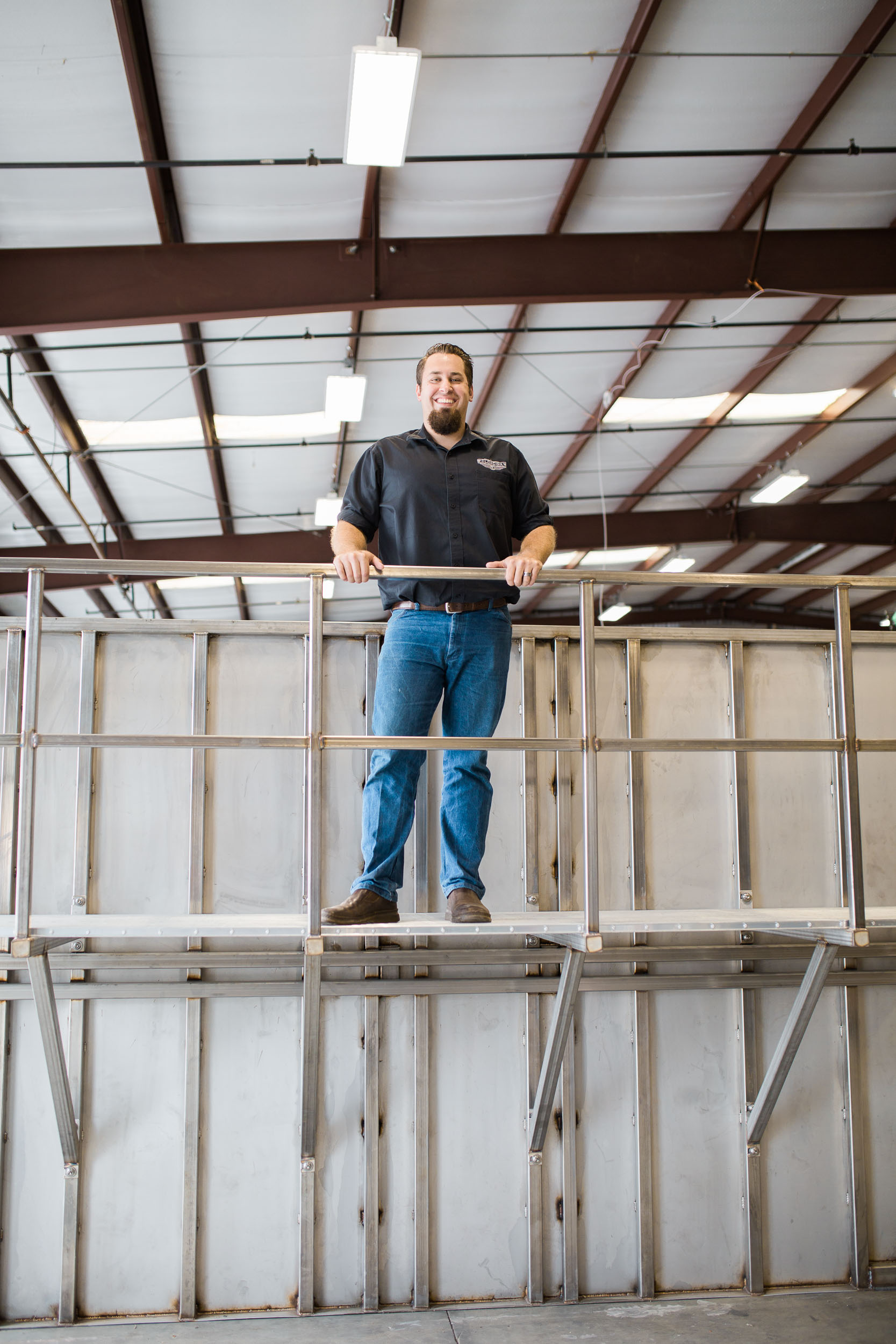 CHIEF EXECUTIVE OFFICER
FOUNDING PARTNER
Prior to the establishment of Cloacina, Troy served as the Mechanical Construction, Fabrication and Specialty Coatings Manager for Fluid Resource Management. Troy has been involved at every level of construction for water and wastewater treatment plants across the State of California since 2002. Troy's background and true love is fabrication and machining, and he worked diligently to bring fabrication of the Cloacina plants in-house, allowing for ultimate control over quality and time frames associated with the erection of the stainless steel equipment.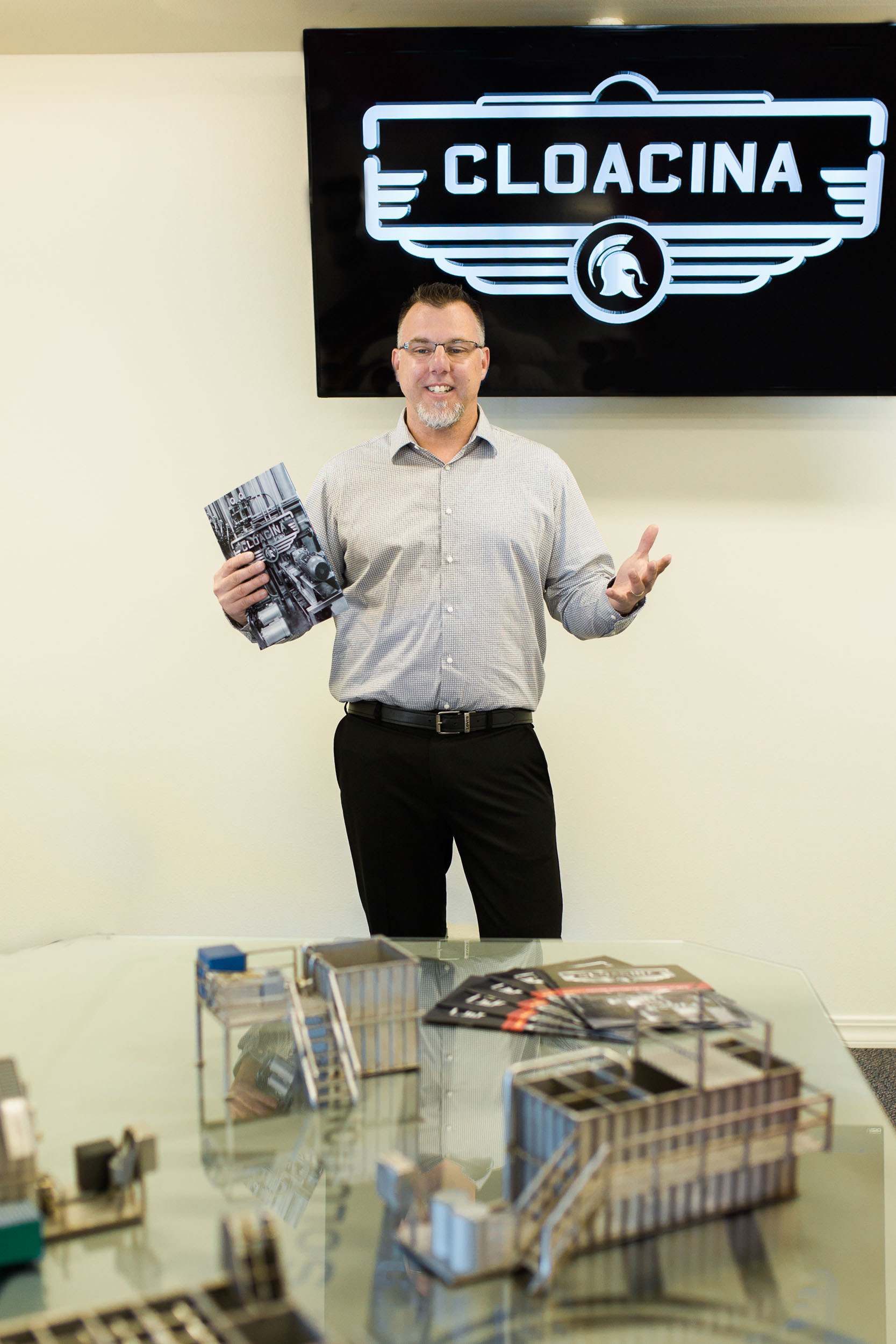 SALES MANAGER
FOUNDING PARTNER
Chris began his career in the wastewater industry sweeping floors and painting pipes as an OIT. Twenty years later, he has operated over 100 different private and municipal systems including: Avila Community Services District, City of Paso Robles, City of Kirkwood, Town of San Simeon, Coca Cola, the County of Los Angeles and multiple wineries in the Paso Robles and Napa regions. Since the inception of Cloacina, he has overseen the design of all package wastewater treatment plants and recently transitioned to the position of Sales Manager where he supervises the marketing staff and outside sales representatives.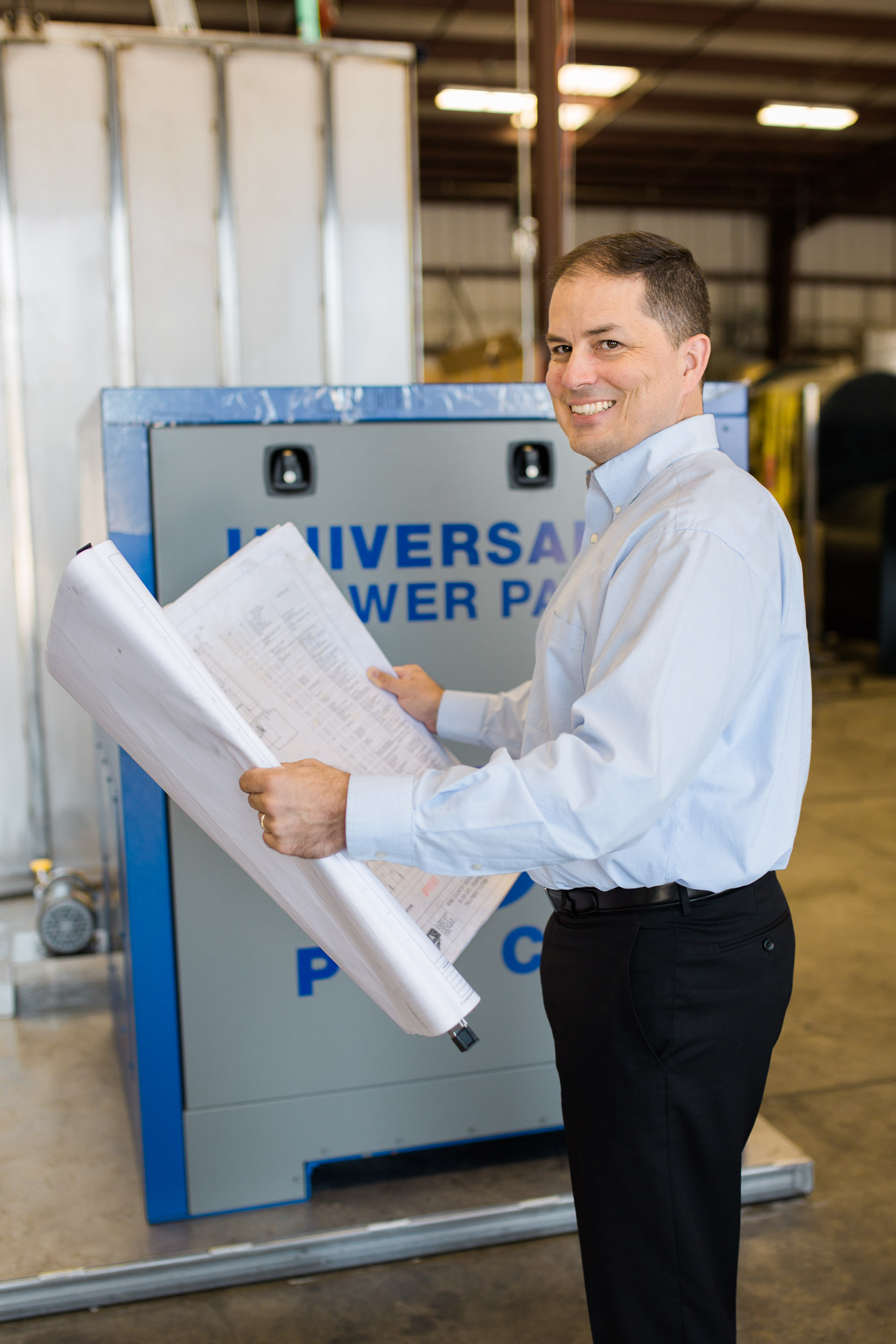 ENGINEERING TEAM LEADER AND PROJECT MANAGER
The number two is a recurrent theme in Brian's life. He has two Bachelor of Science degrees – one in mechanical engineering, the other in mathematics. And he has not only one set of twins – but two! When he is not building fancy treehouses with his four children, Brian can be found in Cloacina's engineering and design bullpen. As a California Professional Civil Engineer and the Engineering Project Manager, his primary duties include standards and specifications development, creating in-house analytical tools and project management. Brian has more than a decade of experience in both project and design engineering. He is an Eagle Scout and member of the ASME and AWWA.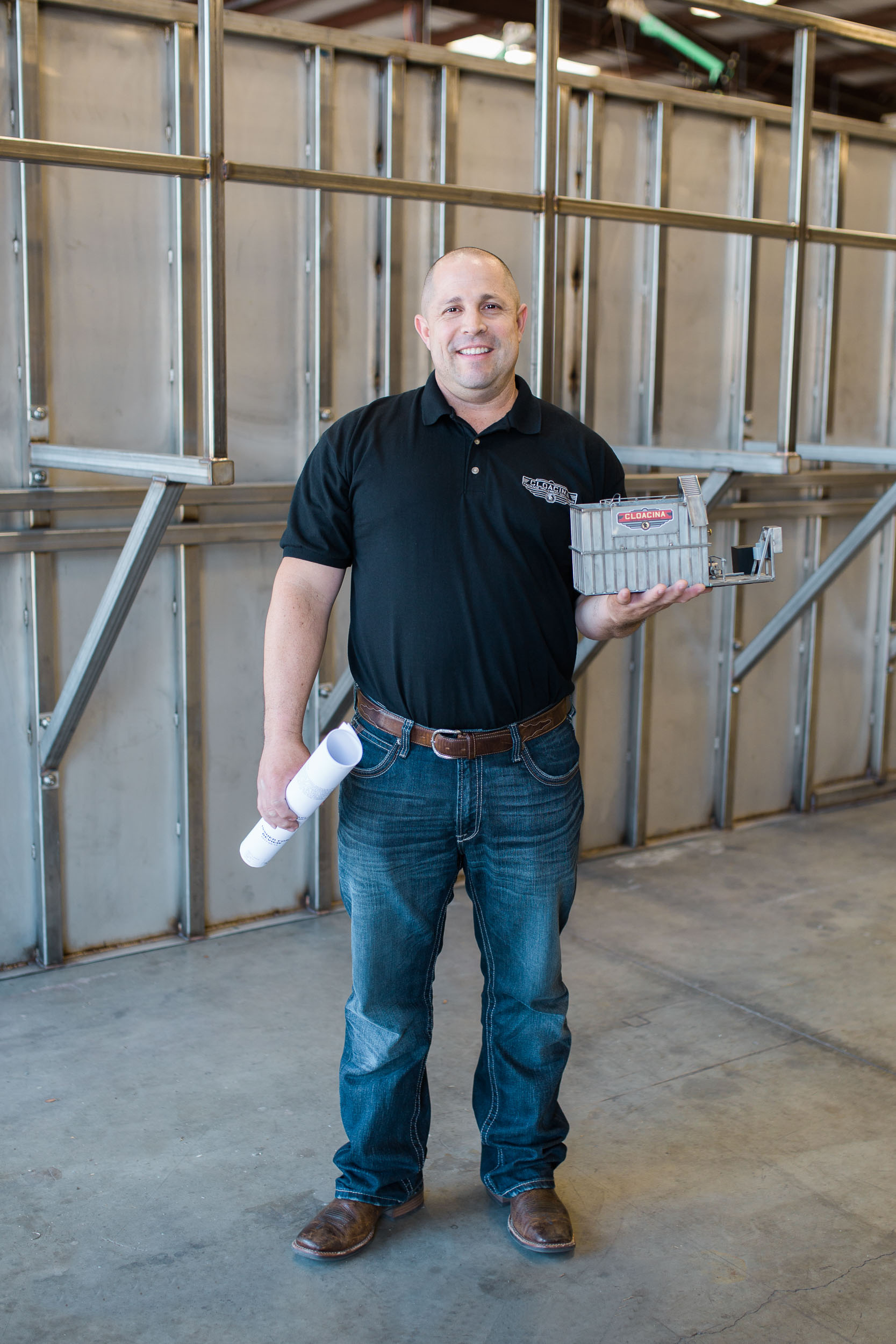 DESIGN TEAM LEADER
Piping and instrumentation diagrams. Process flow diagrams. Mechanical drawings. This is Steve Aguirre's world. As the Design Team Manager, his primary focus is to ensure that plans and drawings produced by his staff are precise and accurate to prevent complications with the fabrication, installation and operation of the system on the drawing board. With nearly a decade of experience in the engineering and design industries, he is fluent in a variety of programs including Autodesk Inventor and AutoCAD. When he is not designing custom wastewater treatment plants, Steve can be found spending time with his family and pursuing his other interests: videography, photography and hiking.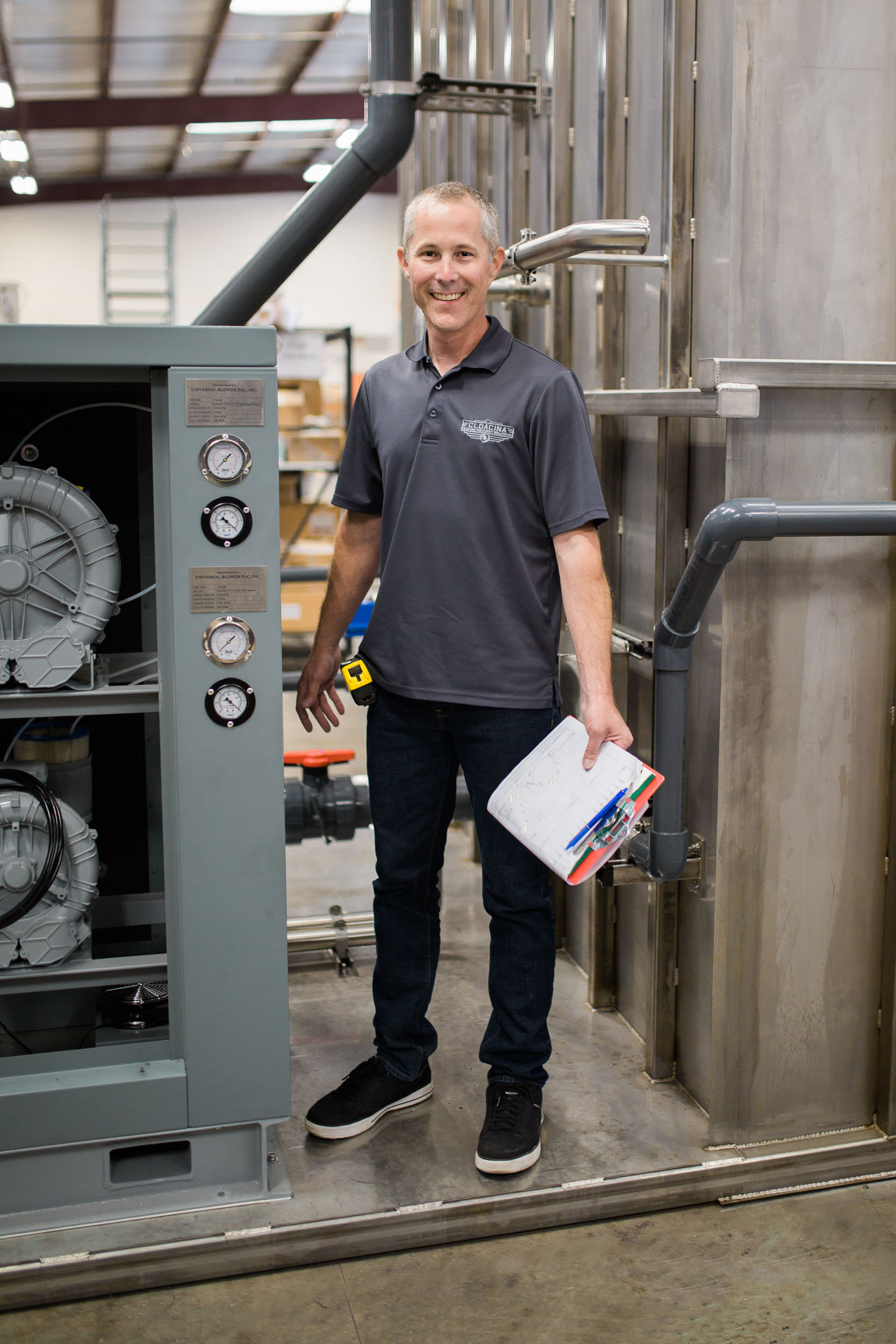 SALES ENGINEER AND TEAM LEADER
Stephen loves being part of a company that is helping to protect California's water resources for future generations. A transplant from Redlands and with more than a decade of management experience, he now serves as Cloacina's Sales Engineer. Stephen coordinates with clients, their engineers and contractors and the Cloacina Design Team, Fabrication Team and Installation Team to make sure all phases of the project meet the clients' needs.
PROJECT ENGINEER AND TEAM LEADER
The responsibility for keeping projects on schedule and all relevant parties informed during the various stages of design, construction and installation lies with Brendon Shearin. Originally hailing from New Hampshire, his list of outdoor hobbies is extensive: playing and coaching lacrosse, mountain biking, hiking, shooting, fishing and snowboarding. He has a Bachelor's of Science (BS) in Mechanical Engineering with a minor in mathematics from Clarkson University and a Master of Business Administration (MBA) specializing in project management from Southern New Hampshire University. Brendon's background is in water treatment process engineering with an emphasis in membrane systems and ion exchange plants. He is excited to bring his knowledge of water project management and engineering to the wastewater industry and Cloacina's Design Team.